As a supporter of this organisation I feel it is fair to share this statement with anyone that cares to read it.
I am not a vegan nor am I vegetarian. I do not eat meat every day. I do not feel that I should stop supporting an organisation that is set up to end the cruelty that goes with hunting for sport rather than hunting for food.
You make your choice.
As you may be aware, the League Against Cruel Sports has come under the spotlight this morning in the national press. One of our ex-employees, Mr Casamitjana, claims he was dismissed for 'disclosing that the League invested pension funds in animal testing'.
I am contacting you to tell you that this is factually incorrect. The reason for Mr Casamitjana's dismissal is different from that which he states but clearly this is confidential information which we are respecting.
Notwithstanding, here are some facts:
---
Mr Casamitjana was not dismissed for raising concerns about the pension fund
In 2015 the Financial Conduct Authority (FCA) changed their guidelines regarding opt-in pension schemes and none of the ethical pension funds available to us could be used for auto-enrolment. The main stumbling block was that only funds with an administration fee of less than 0.75% could be selected; effectively ruling out ethical auto-enrolment for small organisations such as ourselves. However, staff have always been able to, and will always be able to, chose an ethical pension fund themselves. We act as the law allows, within the FCA regulation, and on the advice of our expert licensed financial advisors.
Mr Casamitjana was not dismissed because he is a vegan
As an animal welfare organisation our mission is to protect animals abused and killed in the name of cruel sports, so naturally we have a large proportion of vegans and vegetarians working for us, and have done for many years. The discussion about veganism being a 'philosophical belief' is a thought-provoking one which many of our staff will be interested in – however this debate has absolutely no connection with why Mr Casamitjana was dismissed.
It's sad that one of our former employees, who is passionate about protecting animals, is now trying to bring into disrepute a charity which is not only one of the most important pro-animal voices in this country, but also no doubt one of the most vegan friendly employers. Mr Casamitjana is seeking to use his veganism as the reason for his dismissal and bring an employment tribunal against the organisation and we emphatically reject this claim. It will of course be for the courts to decide and we put our trust in them first and foremost.
As a professional organisation, we have to be legally compliant when it comes to employee pension schemes. Since my arrival, I have reviewed our pension provision as it is very important to myself, my staff, and our supporters. Our independent financial advisors have been working hard to agree a substantial discount on administration fees for our favoured choice of ethical fund, and our pension provider is now able to offer that discount to us to comply with FCA regulations.
Whilst staff have always had the option to use this fund, it now means that new staff can automatically join it and all those staff, present and future will benefit from lower administration fees should they chose to invest in the fund. Putting our trust in the experts, and our staff, has enabled us to give our people access to our preferred fund automatically, that will deliver our ethical beliefs whilst optimising their financial futures.
---
Vegans and vegetarians have been among the League's staff, management and Trustee board for decades. I thought it would be useful to share with you some comments from our current staff:
Luis Calvo-Ramos, Head of Digital and Data at the League, said:
"I am vegan and have been at the League for over two years, and I must say that the League is the most vegan friendly working environment that I've ever seen. The League is an inclusive organisation where our beliefs are respected, diversity is embraced and nobody is discriminated against, no matter if you're a foreigner (like myself), belong to a racial minority, belong to the LGBT+ community or practice whatever religion you believe in. It is therefore very sad that the League is being so undeservedly attacked in this way."
Paul Tillsley, Head of Conservation and Education, said:
"I have been vegan for decades. I have worked full-time for the League Against Cruel Sports since 2000 and, even though promoting a plant-based lifestyle isn't one of the League's charitable objectives, I have always been well catered for at League events. The same certainly couldn't be said for other animal welfare or nature conservation charities, until very recently."
Emily Lawrence, Regional Campaigns Manager, said:
"As a vegan and an employee of the League I have been made very welcome at the League. My dietary requirements and ethical beliefs have always been respected and considered and at no time in the last twelve months have I felt any discrimination toward me."
---
Together we will continue being the voice for persecuted animals
We are all here to help defend persecuted animals; your support drives this. We do not want to be distracted from achieving why we are all here, to stop animal cruelty in the name of sport through hunting, shooting and fighting.
If you would like to read our full statement it can be viewed here.
I would like to personally thank each one of you that enables us to do what we do and for being part of our team that is making a huge difference in the protection of wildlife.
We hope that you will still be able to put your trust in us and the fantastic work our teams are delivering for supporters and the animals we are seeking to protect. This is a Charity that focuses on 'Animals, not Egos.'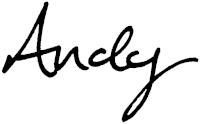 Andy Knott
CEO
League Against Cruel Sports, New Sparling House, Holloway Hill, Godalming, GU7 1QZ
www.league.org.uk Telephone: 01483 524 250
© 2018 League Against Cruel Sports
Registered Charity in England & Wales (No.1095234) and Scotland (No.SC045533)
You are receiving this email as you have registered your support to the League Against Cruel Sports. If you no longer wish to receive emails, you can
unsubscribe here
.