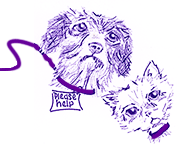 After some thought about a venue for the 2011 run I have decided on Last Chance Animal Rescue in Edenbridge, Kent.
The meeting place will be the Roadchef Maidstone Services on the M20/A20 intersection to the south of Maidstone. Departure time is 1100.
We will be using the drop-off system to keep everyone together and the route will avoid the centre of maidstone.
Please bring dog or cat food with you and of course your wallets for donate to this very worthwhile local charity.